Ford F-250 vs. GMC Sierra 2500HD Truck Comparison

Price
Since the Ford F-250 Super Duty enjoys a starting Manufacturer's Suggested Retail Price of $33,150 that's more than $1,800 lower than the Sierra's beginning MSRP of $35,000, it's easy to see how the F-250 is easier on your budget than the Sierra is -- especially when you also tally up all of the features that the F-250 Super Duty includes that aren't found in the Sierra 2500HD.
Performance
If you're looking at a powerhouse truck, we're willing to wager that you're looking for powerhouse performance -- and you can't go wrong with either the Ford F-250 Super Duty or the GMC Sierra 2500HD.  However, the standard 6.2-liter V8 engine at the heart of the F-250 Super Duty generates 385 horsepower and 430 pound-feet of torque -- topping Sierra's 6.0-liter V8 and its output of 360 horsepower and 380 pound-feet of torque.
Each pickup can also be equipped with an available turbo diesel engine if you feel the need for more power. There's an available 6.7-liter Power Stroke V8 turbo diesel engine for the F-250 Super Duty that makes 440 horsepower and 925 pound-feet of torque, while Sierra's available 6.6-liter Duramax turbo diesel V8 creates 445 horsepower and 910 pound-feet of torque.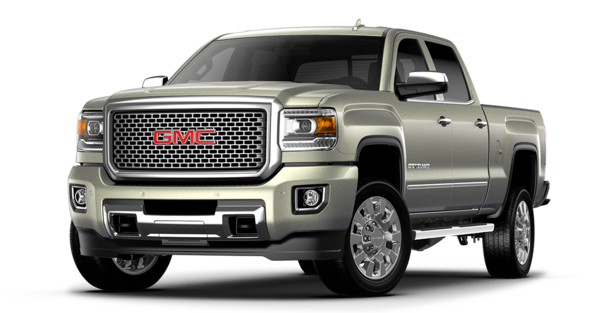 Features
Neither truck can be thought of as your basic work truck, thanks to the tremendous assortment of standard and available features found in each of them. Both include such amenities as power steering and AM/FM stereo as standard issue, but the base level Ford F-250 Super Duty also comes with front tow hooks, auto-off headlights, a trip computer, variable speed intermittent wipers and a passenger vanity mirror. To get those features on the Sierra 2500HD, you'll either have to upgrade to another trim level or pay more money to add them to the base model.
Trim Levels
The F-250 Super Duty offers Ruston drivers a choice of six trim levels, each more luxurious than the one before, while the GMC Sierra 2500HD only has four trims for you to choose from.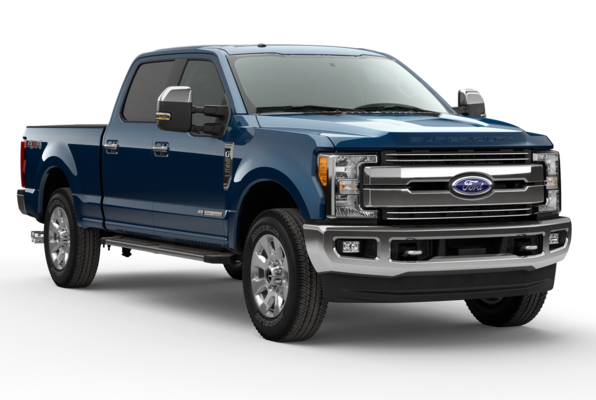 Safety
The Ford F-250 Super Duty and the GMC Sierra 2500HD each offer traction control, a tire pressure monitoring system and electronic stability control, as well as anti-lock brakes and front and side airbags for both passenger and driver. However, the F-250 Super Duty also offers standard brake assist, which the Sierra 2500HDS does not even make available as an option.
The Ford F-250 Super Duty can be equipped with an available Ultimate Trailer Tow Camera system, blind-spot monitoring, adaptive cruise control, collision warning with brake support, lane departure warning and more. The Sierra 2500HD can be equipped with available forward collision warning and lane departure warning.
Visit Our Arcadia, LA Showroom to Explore the Ford F-250 Super Duty
We think it's pretty obvious that the F-250 Super Duty is the hands-down winner in this match up. We cordially invite you to stop by our Ruston area dealership and take a closer look at our truck inventory when you have some time. Our dedicated team is always happy to answer any questions, explains benefits in detail, and arrange for you to take one out for a test drive.
Test Drive an F-250