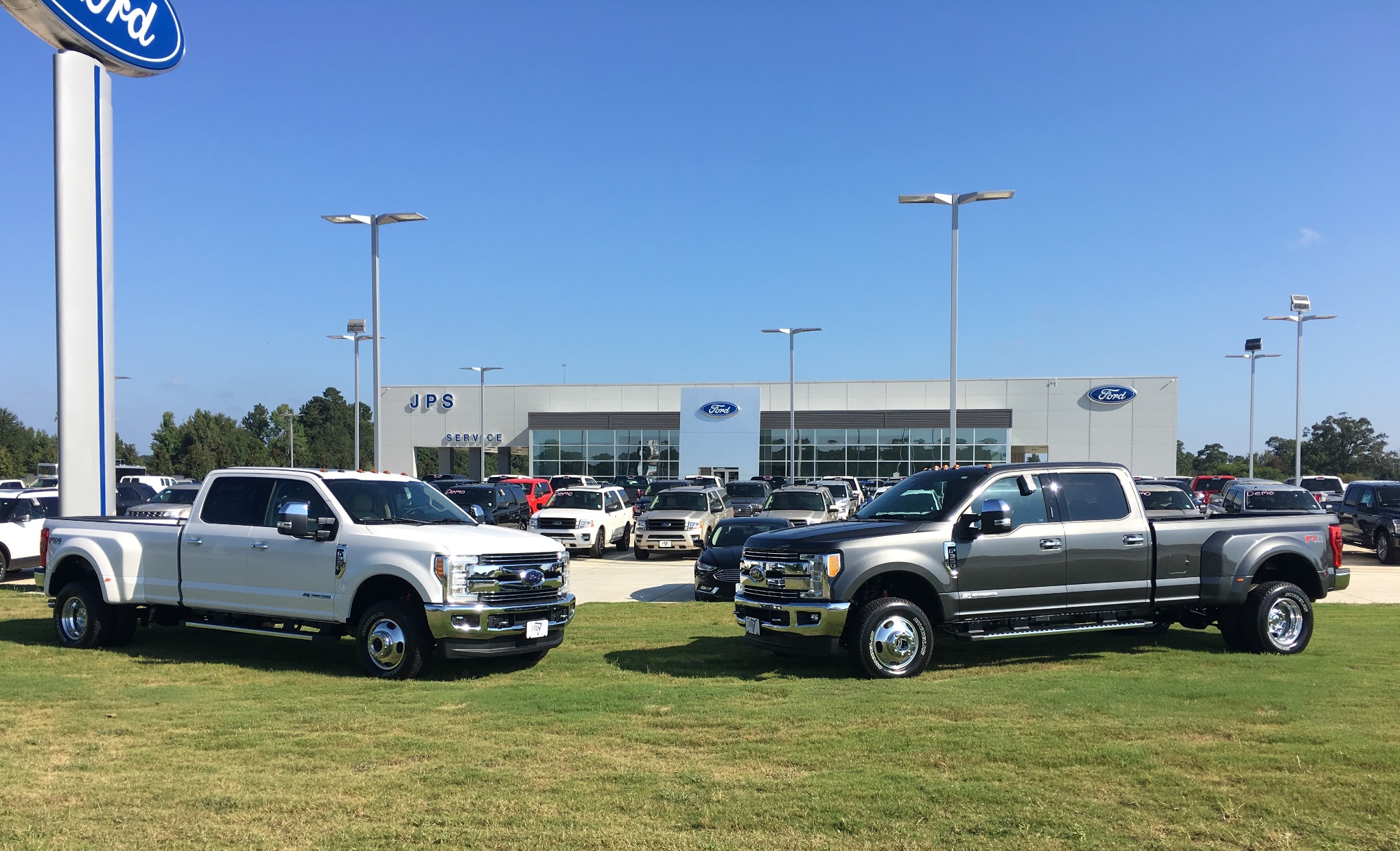 Why Buy From JPS Ford?

224 GAP FARMS RD. ARCADIA, LA 71001
Thinking of buying a new Ford or want to service your current one? The team at our Ford dealer in Arcadia, LA, is here to meet or exceed all your needs. The car-shopping experience that we provide is second-to-none, as our Ford sales staff is dedicated to finding you the Ford SUV or truck that works within your budget. It doesn't matter if you're looking to buy a new Ford F-150 or if you would rather lease a new Ford Explorer, as we have a wide variety of new Ford model options to choose from. And when you shop our used Ford inventory, you'll see plenty of pre-owned Ford trucks and SUVs that have been inspected thoroughly for quality.
Is your Ford maintenance light on? It may be time to schedule Ford service in Arcadia, LA, with us. The JPS Ford service center is staffed by experienced advisors and technicians who all work toward one common goal: getting you and your Ford back on the road in no time. We want to see our customers drive their Ford vehicles for years and miles to come, and that's what will happen when you get all your auto repairs taken care of by us. This is just one of the many ways we're Makin' It Easy to buy and service a new Ford!